I attented the great lakes rabbit and cavy breeders double rabbit show last saturday in Mason Michigan. The proceeds from both shows are going towards the American rabbit breeders national show that will be held, and hosted by the same club in grand rapids michigan next october. So anyone living in Grand rapids, or the surrounding areas, that would be something interesting to see. Its being held in the building across the river from the Ford musium. I forget the name of it, but its the same one they had part of his funeral procession go through.

Anyways, pictures.


The showroom. There was two shows going on on each side of the room. One was show a. The other show b. Show a started off with the open class first, while show B did the youth. Then once they were finished up, they switched.

The lady standing near the grooming table in the first picture is grooming a lionhead.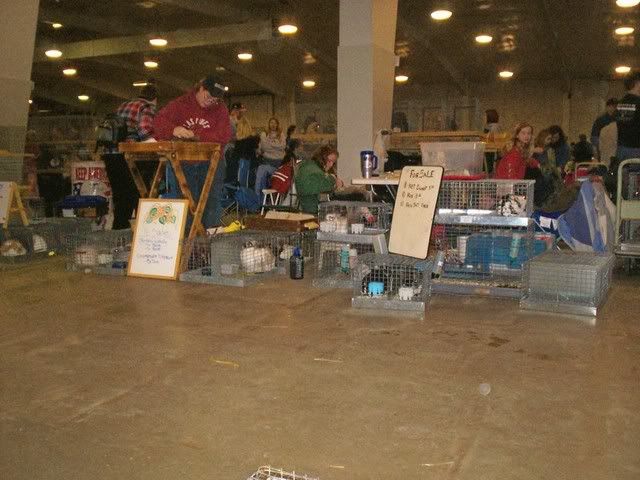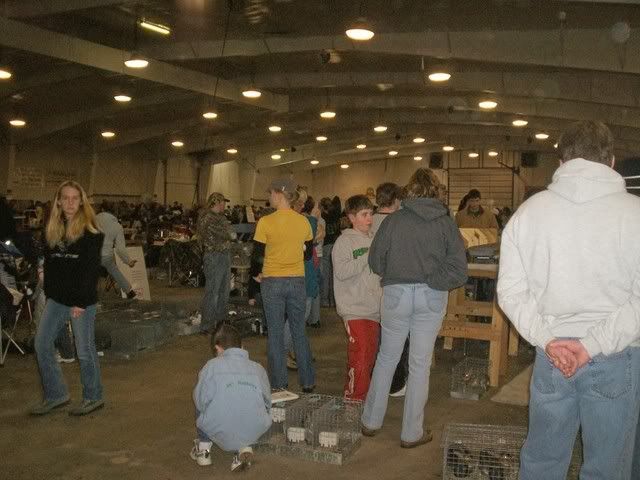 Flemish gaints.



These english lops are owned and shown by tardybeau. She used to post here on bunny owners, but no longer uses livejournal. She posted about her english lop that had an injured leg. And ended up being spo'd for it because her vet told her to give it some aspirin. As it turns out the guy wasn't her regular vet. She did not follow that advice, and took the bunny to her other vet instead. The rabbit is now living out its life as a pampered pet. She and I have gotten to be pretty good friends. The english spot, and english lop breeders all took her under their wings. She had a rocky start with showing. But now she has outstanding animals because of them. Her lops and her english spots are nice looking bunnies. One of her spots nearly won her a best in 4-class in an open show last year.Didn't get a picture of those. But are two of her english lops.




American fuzzy lops.



baby white lionheads.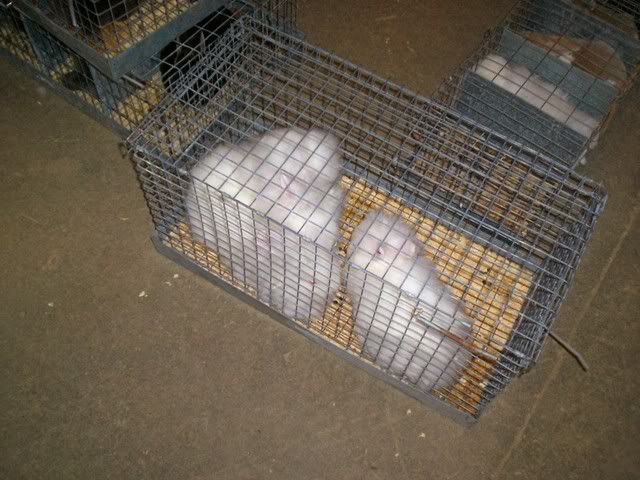 Judging mini rex.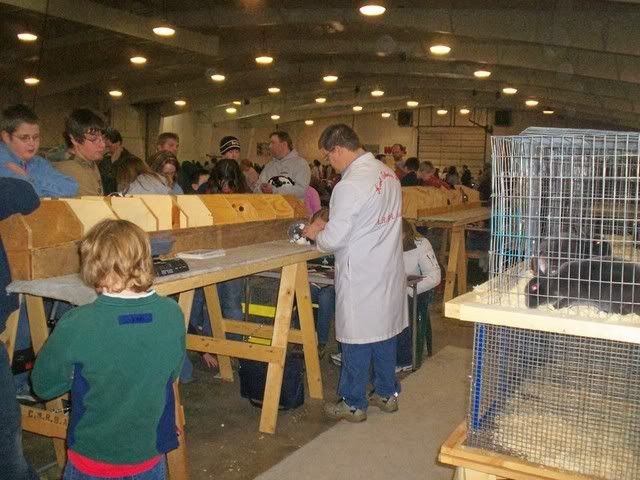 Judging black dutch.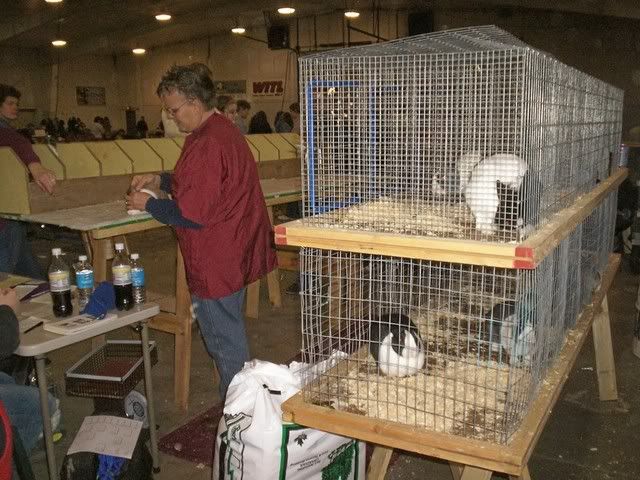 Judging Holland lops. I was in love with the broken black one.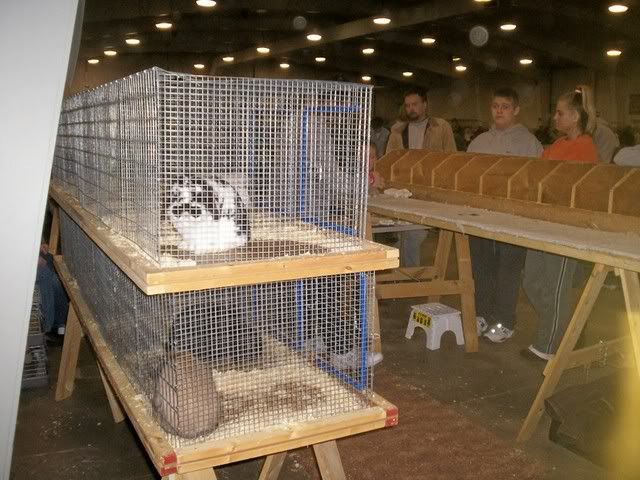 Judging jersey whoolies.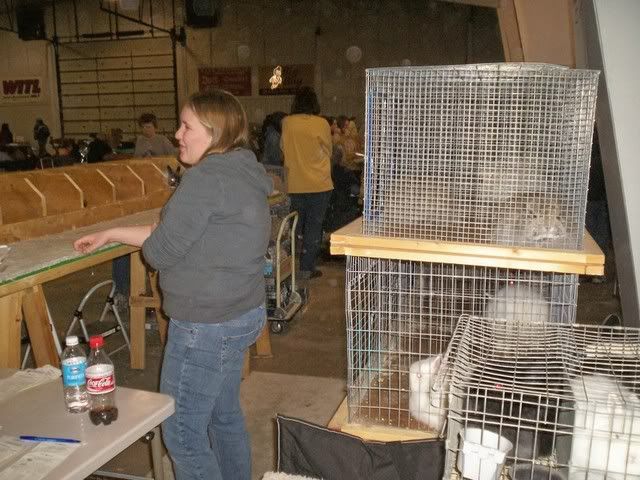 Judging Thriantas(one of my breeds). The red blob in the show cage is my sr buck. There was about 20-30 of them shown. My buck won first place sr buck, then went on to win the breed. he then took second place sr buck in the second show. Being that they are a new breed, the judge in show A had a little more experience with them then the one in show B did. Mostly because she also raises them. She also called my buck (insert chinese language here)61, cause she couldn't read his tattoo number. Was lol. She was also have a bad show day. She started judging the sr buck class thinking all the rabbits were there, when they weren't.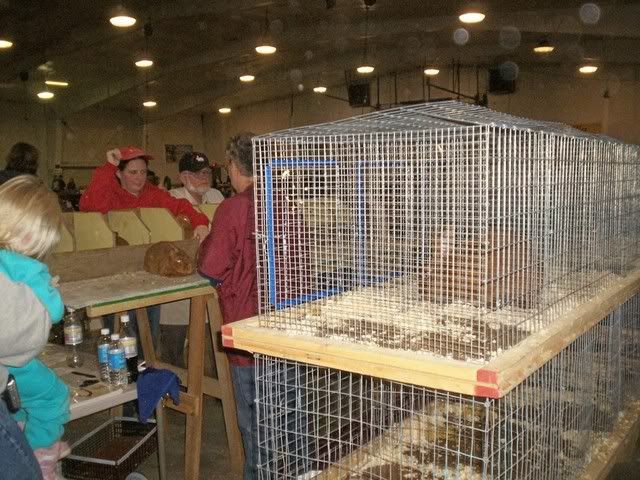 A little girl patiently waiting to show her pet polish rabbit. Yes young children in the breeder world do show, and take very good care of their bunnies. Alot that Ive run into seem to know more about rabbit care and husbandry then some of the adults do.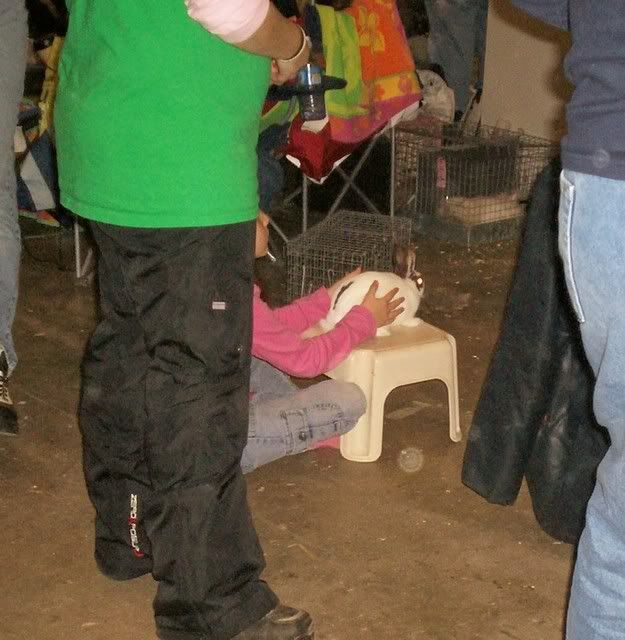 Judging for best in 4-class in show A. The grey one is one of my standard chinchillas. They are considered to be a very rare breed here in the US. The brown one is a Belgian hare. One of the rarest and oldest breeds of rabbits in the US. The judge is trying to make him pose, and sit up pretty so he could look at him. He wasn't being very cooperative though.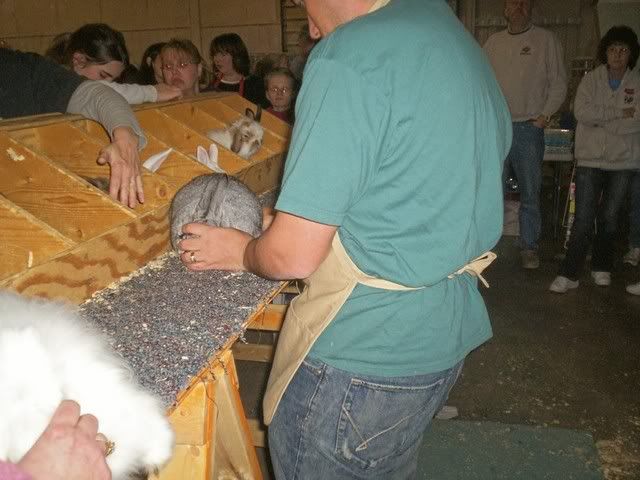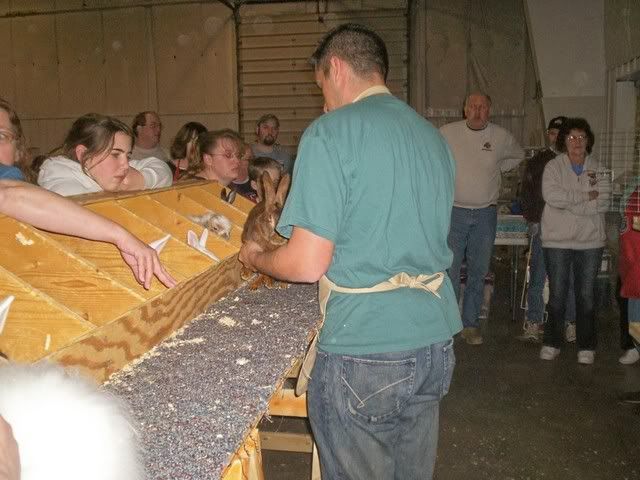 Best in show for Show a came down to a holland lop, and the newzealand white. The holland lop won it.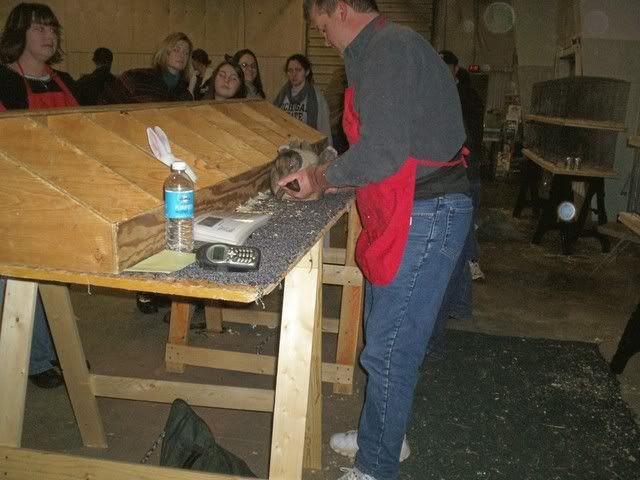 I spent $7 on the dollar ticket raffle and came off with a $30 handmade cage kit that was donated by one of the vendors.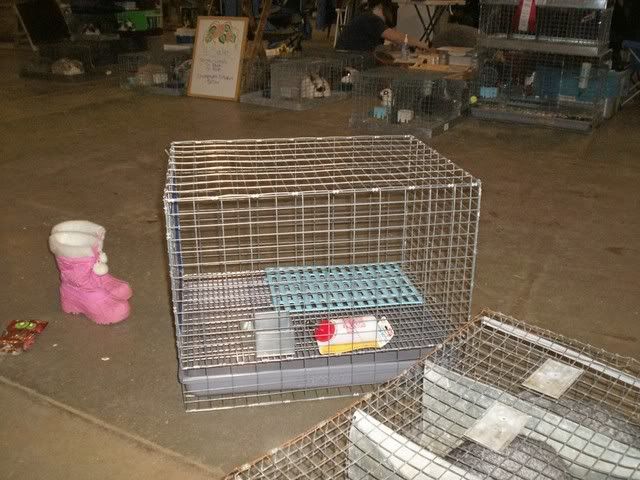 These two guys were judging guinea pigs.